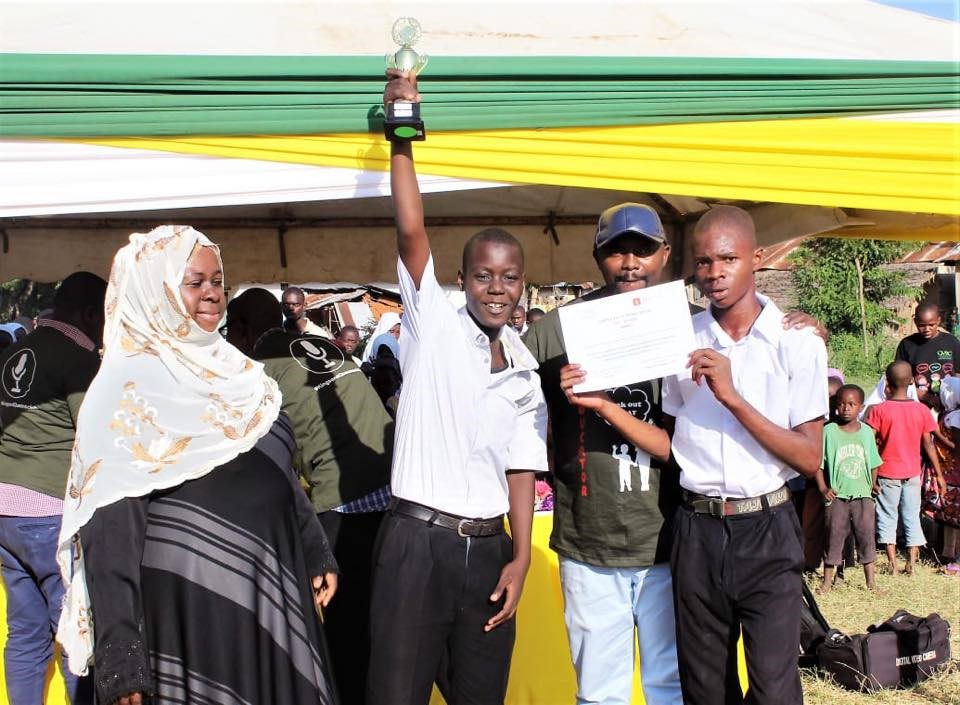 GVRC and TSC have been conducting joint activities targeting in school children and teachers focused on gender and child protection. Implementation of these activities has been ongoing over a span of eight years.
On 29th June, GVRC and the Beacon Teachers based in Mombasa held a child protection awareness festival. The Guests of Honor were GVRC Executive Director, Kwale County Beacon Teachers Chair Person and the Kwale County Director from the Ministry of Education and TSC.
Waa Rescue Centre, Mkwambani, Bongwe, Nngori and Mazeras are the schools that participated in the festival and a total of 438 pupils. The items included Skits, Poems, Solo Performances and Songs that had child protection messages and the reflection in their environment. It was inspiring to see the beacon teachers and children portray deep knowledge on Child Protection issues with enthusiasm after the continuous trainings.
Three students, Hassan Juma, Riziki Kisheto and Aisha Salim showed great potential in their confidence and their ability to report. GVRC, the Beacon teachers and Journalists on the Move agreed to mentor them in order for them to perfect their art.
The festival also marked the official launch of the Kings and Queens Club. This club acts as an agent of child protection awareness. With support from DANIDA, the club and members and the patron teachers, child protection messages will continue to be passed from one child to another and to enhance safety of children in the county.