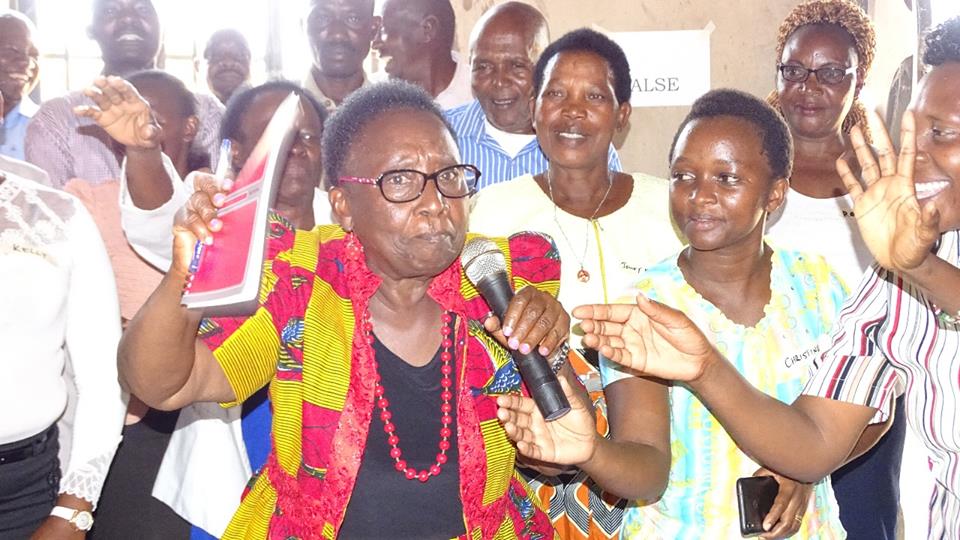 Following the launch of a Gender Based Violence Recovery Centre (GBVRC) at Wote Referral Hospital in Makueni  County, the County Government of Makueni  in partnership with the Gender Violence Recovery Centre (GRVC) initiated a gender based violence sensitization program from 25th February to 6th March, 2019. This was done in order to address sexual gender based violence and other forms of GBV in the county.
The purpose of opening the GBVRC center, a first by the county government, was to enhance comprehensive management of GBV services and to strengthen functional referral mechanisms. The GVRC and Makueni County partnership is geared toward developing, promoting and strengthening actions towards prevention, response and reporting of gender based violence in Makueni County. This is in accordance to the MoU signed in January.
The sensitization program, which run in every sub-county across the county, targeted duty bearers and anti-GBV champions in every ward for the purpose of capacity building for primary prevention and response to GBV within the county.
"GBV cases have increased tremendously and as we fight it, we are planning to bring on board other key stakeholders so that we can work together towards addressing this sensitive issue. It is so shocking that in January we had 21 cases of pregnancies for school going girls in Kibwezi only," H. E. Adelina Mwau, Deputy Governor, Makueni County.
Kibwezi-East Sub-County Education Director Kennedy Machora added that they are working closely with all relevant bodies to ensure that all perpetrators of GBV face the law.